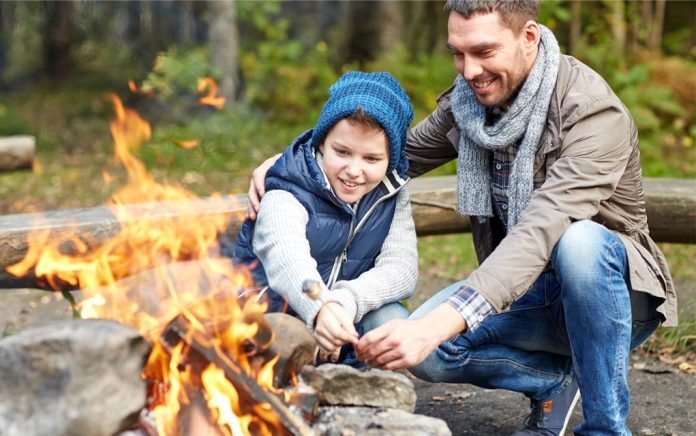 Happiness is within reach, you just have to throw your arms out to embrace it.
Vacations can sometimes be overwhelming, not to mention expensive. So why can't we have a relaxing break right at home?
Even if we can't find 5 to 7 days to escape the norm, here are a few "happy places" and activities you can do just for a few hours, a night, or if time permits, a whole week and you don't need to go that far from home to do it.
Stay at a Bed & Breakfast
Now's the time to find what gems you have hidden within a 30 minute drive of your home. Many Bed & Breakfast places will provide that new environment without breaking the bank. You'll find there's a lot more to your town than you thought.
Camp-out at home.
One of my favorite memories with my family happened on the night of a thunderstorm. Due to a power-outage, we ended up just hanging out in the living room, lighting candles, making shadow puppets on the walls and playing "Guess what movie this is?"― our version of charades. Two hours into our power-failure, the lights came back on, changing the dynamics. So my husband snuck out and flipped off the electrical breaker and the night continued. My point is… camp out at home. Pitch a tent in the backyard or built a fort inside and disconnect from the world of electronics.
Drive-in movies
It's fun hanging out in the back of a pickup truck and watching a movie outside. If you don't have a drive-in theater, create your own at home. Pinterest has many great ideas for outdoor theaters or just use your laptop. There's just something about getting outside that makes it more fun than spending money at the theater, even if it's just watching a Mystery Science Theater 3000 under the stars.
Check-out the local camping spots.
Another favorite memory was when we went up to Lake of The Woods and pitched a tent. We swam, cooked dinner in the fire pit, watched bats fly around with our flashlights and then told scary stories in our tent. It wasn't expensive because it lasted only 3 days and we prepared most of our food from home.
County Fair
This local activity is fun and educational. There are rides, different foods and farm animals on display and it's a good lesson for all those children who don't know how the farming-world works. Most of the animals are available to see and touch and that's better than any petting zoo.
S'mores or Roasting Marshmallows
Another one of my favorite activities was getting out the glow sticks and firing up the grill. We kept it simple by just roasting marshmallows or making s'mores. Another fun activity is playing night time wiffle ball. Just break those glow sticks and shove them inside the wiffle ball and you'll see everything just fine.
Rituals are healthy for any family― so start finding your happiness this summer by building your own.
Instead of thinking distance is needed to relax, develop the mind-set of creative-closeness.
How creative are you?