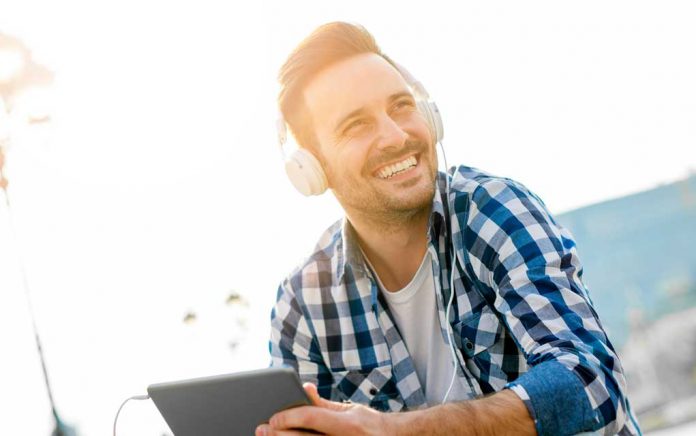 (HappierDaily.com) – You can use music to your advantage. If you're feeling blue, or have had a particularly stressful day at work, turning on a playlist of positive songs can turn a sour mood into a good one. Here are some light, happy songs that can ease your mind when you need it.
1. Walking on Sunshine by Katrina and the Waves
2. Happy by Pharrell Williams
3. Ain't No Mountain High Enough by Marvin Gaye
4. Girls Just Want to Have Fun by Cindi Lauper
5. Feel Good by James Brown
6. Smile by Uncle Cracker
7. Best Day of my Life by American Authors
8. Roar by Katy Perry
9. So What by Pink
10. Hakuna Matata by Nathan Lane, Jason Weaver, Joseph Williams and Ernie Sabella
Music is a piece of art that goes in the ears straight to the heart.
~ Unknown
Everyone is different, so the music that makes one person happy may not do it for someone else.
For me, sometimes the happy-go-lucky vibe doesn't do much for my mood when I'm stressed out. I find that sometimes, I personally just need to rock out my hard feelings. For that type of mood, I move toward bands like Tool, Metallica, System of a Down, and that genre. (Much different than Hakuna Matata — but it works!)
It's all about finding what works for you — something that resonates with you and expresses the feelings and works them through you.
Get into the habit of listening to your happy songs playlist any time you feel you need a little pick-me-up, and you and the people around you will notice a positive change in your attitude almost instantly.
Copyright 2020, HappierDaily.com