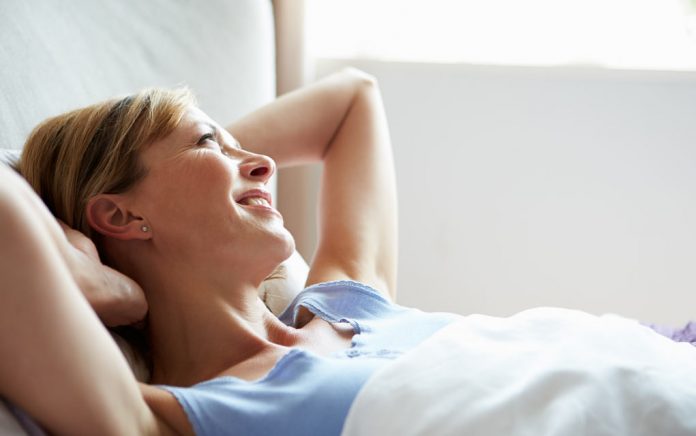 (HappierDaily.com) – Trouble getting yourself out of bed? If so, here are 20 reasons you should definitely get moving this morning, even if your body disagrees. Print out this list and stick it on your nightstand if you need some extra motivation. Here we go:
1. Sunrises are gorgeous.
2. Coffee smells divine.
3. Hot showers are amazing.
4. Your pets really, really need you.
5. You could walk outside and bump into a new friend.
6. Someone in your life is depending on you.
7. Ice cream is delicious.
8. So are doughnuts.
9. There are flowers to smell.
10. You look too awesome for no one to see your shining face.
11. Imagine how much you could learn today.
12. Let's face it. You probably have to pee by now.
13. The sooner you roll out of bed, the less rushed your morning will feel.
14. There are new places you haven't explored yet — restaurants, shops, other countries.
15. You still have a chance to meet the TV star you've had a crush on since you first saw them.
16. What would your job do without you?
17. Your opinions matter.
18. You're an amazing soul who still has so much to do.
19. You'll have more time for a relaxing hobby.
20. You have people who love you and time to connect with them.
Of course, there are more than 20 reasons. In fact, there are probably hundreds, but they wouldn't all fit on the page. You're an awesome human being, so get out of bed and present that beautiful face to the world!
And if you have a minute, leave a comment and motivate us with your ideas. What are your favorite reasons for getting out of bed?
Copyright 2019 – HappierDaily.com