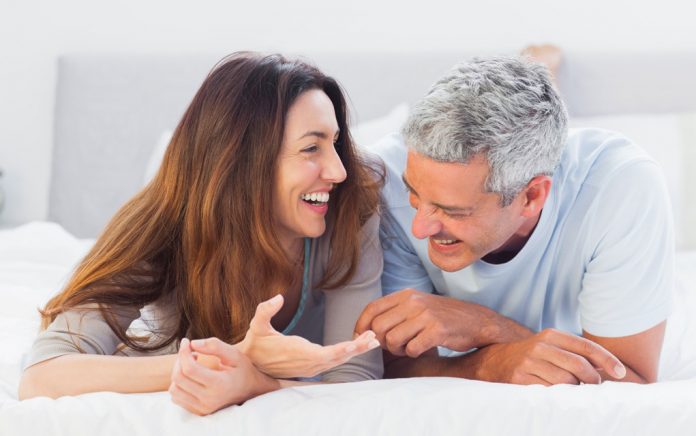 (HappierDaily.com) – Do you know what guys really like? It isn't just women who like to be praised and pampered in a relationship. The men in your life deserve a little confidence boost every now and then, too. It not only makes them feel good, but it can strengthen your relationship and build a greater bond between you — no matter the kind of relationship it is.
1. I'm proud of you.
Reinforce how your man feels about his accomplishments by telling him when you are proud of him, too. Many men fear disappointing others, so regularly letting him know how awesome he is will boost his spirits — big time.
2. I trust you.
By the time you've reached a certain level of intimacy, trust is probably implied in everything you do together. However, a reminder from you that you feel he's someone you can rely on may mean the world to him.
3. I respect you.
Having their space, opinions, and intelligence respected is important to most men in any kind of relationship. Showing your respect for him in how you treat him is important, but don't be afraid to put it in words every once in awhile. He'll appreciate you for it and your mutual levels of respect will be strengthened.
4. You look so handsome today.
Compliments aren't just for women! What man doesn't want to be told he's attractive? Start off his day by simply telling him, "You look great" or "I like that shirt on you" may really boost his confidence.
5. I have your back.
Men like it when the people they love support them and share their values. You can show you care by letting him know you're in his corner and that you'll stand by him when he needs you. It's a lot easier to face the day's challenges when you know someone you care about is on your side.
Sometimes it may feel simpler to just show the special man in your life just how you feel rather than telling him, but words make more of a difference than you think. It takes just a few seconds of your day to make the man in your life feel loved.
Copyright 2019 – HappierDaily.com