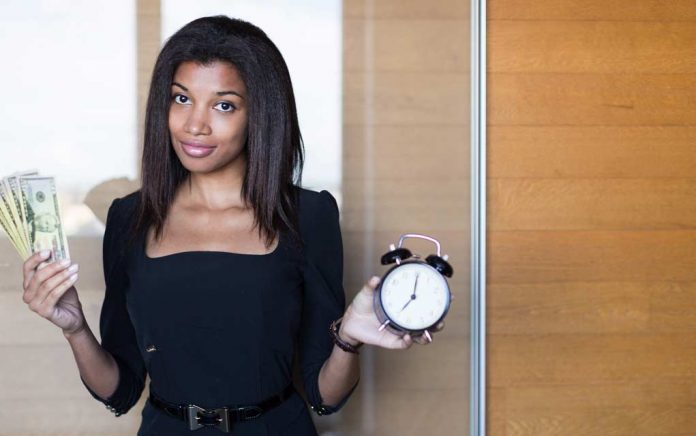 (HappierDaily.com) – Would you rather have more time or more money? You might find yourself happier with a little extra time, so you might consider opening up your wallet and hire some trustworthy people to take some work off your hands!
"If there's some task that just thinking about it fills you with dread, then it's probably worth considering whether you can afford to buy your way out of it," said Elizabeth Dunn, a professor of psychology at the University of British Columbia and an author of the paper entitled, "Buying Time Promotes Happiness".
Here are a few services you can put to use so you can spend the time doing what you love, what makes you more money, or whatever else that makes you happier:
1. Grocery Delivery
Tired of grocery shopping every few days? Services such as Instacart and AmazonFresh deliver groceries to your doorstep in as little as one to two hours.
Once your grocery goodies arrive, if you're still feeling pressed for time — personal chefs are available for as low $25/hour. Even an hour of their professionally trained time can get you a couple meals ahead especially if they're not doing the shopping.
2. Hire Someone To Do Your Chores
On TaskRabbit you can hire people near you to help you with whatever you can really think of! It's as simple as typing in your address, choosing a day/time, and selecting from a variety of services. If cleaning is one of those tasks you cringe at the thought of doing, then don't! Identify your budget and how often you want it done, then test out this awesome service.
Get your necessities out of your schedule and on to someone else's!
"People who spent money to buy themselves time, such as by outsourcing disliked tasks, reported greater overall life satisfaction," said Ashley Whillans, co-author of the study, "Buying Time Promotes Happiness."
4. Take Care Of Pets
Get rid of that guilt for not giving your furry friend as much time and attention as you'd like — there's an animal lover in the neighborhood who would love to help! Services such as Wag! "connect dog owners with dog lovers in their community they can hire on-demand for dog walking, dog sitting, or dog boarding services 7-days a week," according to the site. Have another type of pet? No problem! You can get quotes for thousands pet services ranging from aquarium maintenance to cat grooming.
5. Nanny
Are you torn in all different directions, and feeling like you can't give enough of yourself to the kids? Buy yourself some time! Keep the kids close, but looked after with in home childcare! For a live in option, there is the classic EurAuPair — bring some culture into your children's lives and give yourself some time to breathe a bit. You are doing great!
If live-in isn't your style – try out some local high achievers with the CollegeNannies service. These nannies are great options for older children that might need help with homework — you can double up with a tutor-nanny!
There really is so much demanded of parents, not having to do your child's homework can really take off a load at the end of a long day and increase your overall happiness.
You've got enough on your plate! Go and buy yourself some time so you can focus on what's gotta get done. You'll have more time for what brings you true happiness and fun at the end of the day!
Copyright 2019, HappierDaily.com